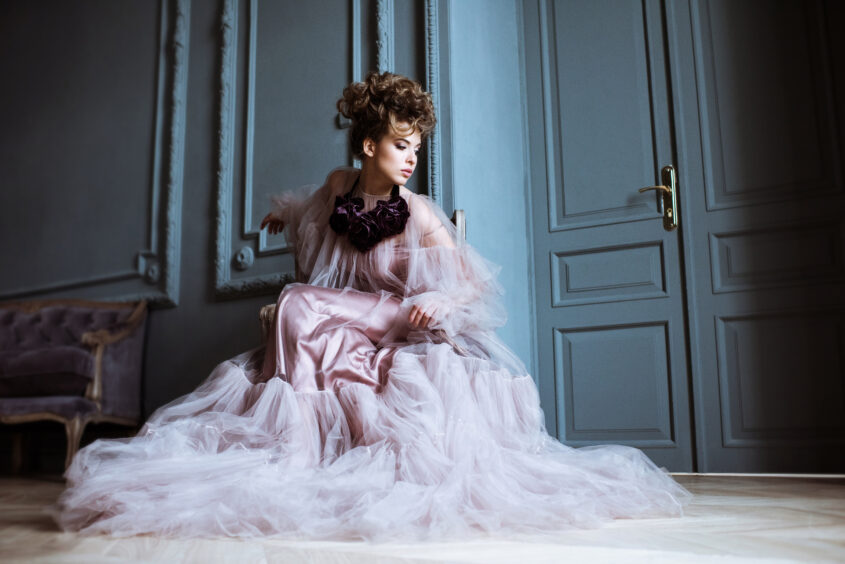 How hemp and eco-friendly designs are disrupting the fashion industry
Fashion is all the rage—and fast fashion used to be the charging bull, but that's all changing thanks to a changing mindset and growing consumer trend of sustainability and responsible purchasing. With hemp-made products and brands tired of waste and sweat shops, the fashion industry has changed significantly over the last five years. 
While we appreciate streamlined couture and high-end brands that make us feel like a million bucks, knowing we're purchasing brands with a conscience is a better use of our spending power. Well-made threads are simply divine. And no matter who you are, clothes are our form of visual expression. Sadly, those high thread counts and handmade stitches with logos we all recognize come with a price—and I don't just mean the price tag.
Fast fashion is a term that's risen to the tip of every fashion-conscious lover's tongue. Much like the term implies, it means designs that move from catwalk to retailers encapsulating the latest trends at record speed. It sounds harmless, but fast fashion means designers present their latest collections, get them out into the public eye with a clever marketing campaign or a successful runway show, and then moments after they begin to sell and make waves in the lives of consumers, the trend shifts, and that outfit you just purchased becomes obsolete before you get your selfie into the ether. That said, fashion lovers are no longer living in an age of blind consumerism. Gone are the days of outsourcing, cheapened fabrics, and sacrificing style for eco-friendly design.
Sustainable fashion is when clothing is made whilst keeping environmental measures in mind: such as mitigating the use of excessive water, reducing the need for chemicals in fertilizers used to grow raw materials used in textile factories (i.e., cotton), striving for energy efficient measures in both the production and manufacturing, wearing and caring for (use), and the disposal of clothing (end of use).
In a piece written by Napat Siriyium in Impakt, he writes: "Fast fashion is now culprit number one among the industries causing environmental destruction and climate change. Characterized by rapid production driven by a need to follow trends and low quality that results from competitive pricing, fast fashion, though it may seem unbelievable, is behind the mountain of new clothes produced to satisfy vanity, up to 100 billion new garments every year." 
According to the latest State of Fashion Report for In the BoF-McKinsey State of Fashion 2023 Survey, "… 85 percent of fashion executives predict inflation will continue to challenge the market next year. Meanwhile, geopolitical tensions, specifically around the ongoing war in Ukraine, have disrupted supply chains and created an energy crisis that 58 percent of executives also believe will weaken the fashion market."
McKinsey expects global fashion sales growth of 5 percent to 10 percent for luxury, and negative 2 percent to positive 3 percent for the rest of the industry in 2023, while the dichotomies that previously defined the fashion business are expected to return. Beyond the differences between luxury and players from other segments, regional differences will be pronounced. The US economy, despite the slowdown, is expected to be more robust than other major global economies — Covid-19 outbreaks and precautions continue in China, while Europe suffers from an energy crisis and a weakened euro against a strong US dollar.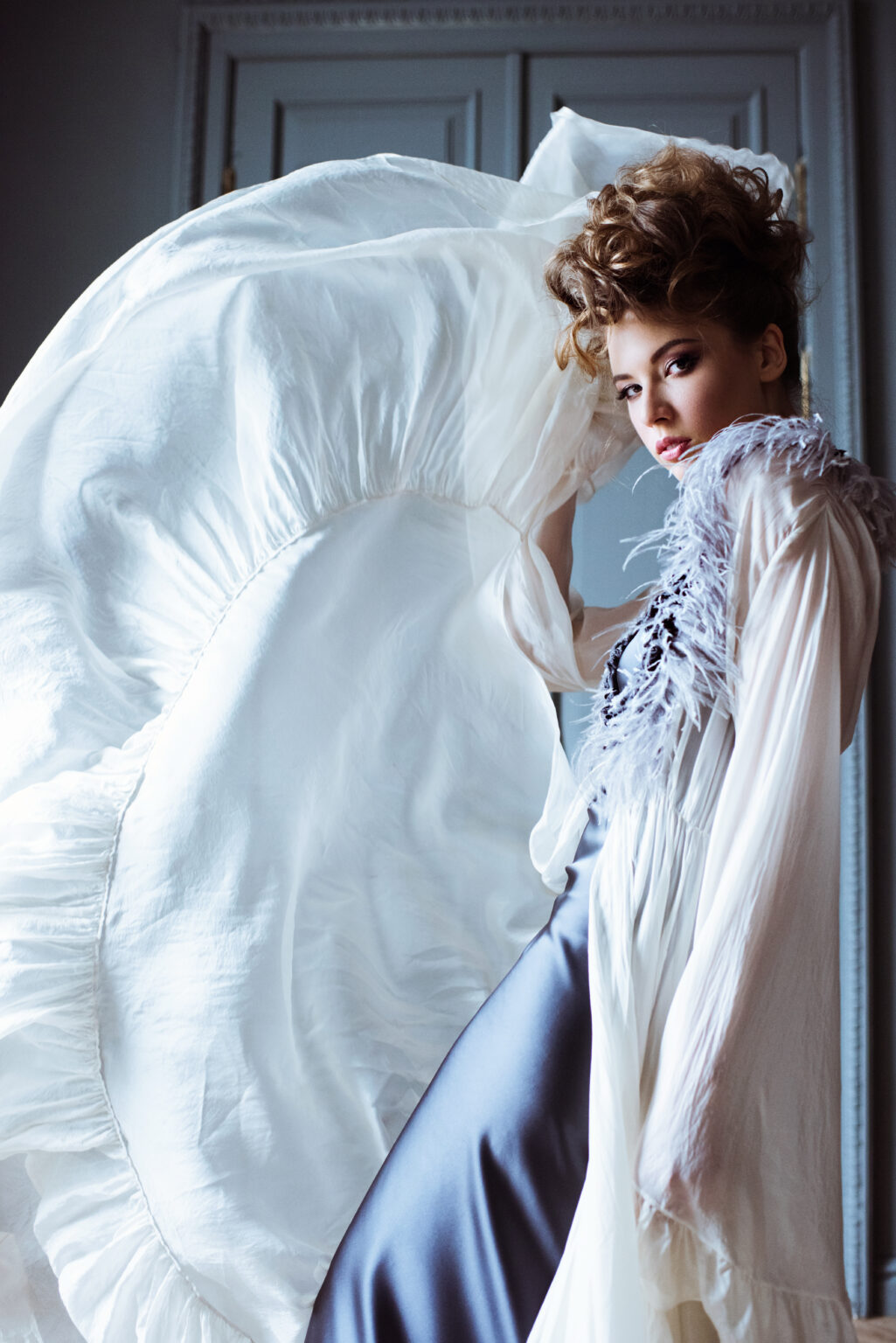 My quest to discover brands that are elevated and conscious but aren't willing to give up eloquence, fit, luxury, or quality led me down a rabbit hole, but what I found inspires an entirely new fashion mindset—and it's one to be exuberant over. Designers and fashion houses are making fundamental shifts in their approaches to putting their visions into the marketplace, and it begins with fabric.
The hemp plant has a multitude of uses. One of its more savvy uses is fabric. Derived from the hemp stalk, hemp fiber is then used to create beautiful fabric that is actually stronger and more durable than cotton, and its biological elements make for one divine fashion additive. Dispelling misconceptions about hemp fabric wasn't an easy feat, but as society shifts into being more environmentally aware, some fashion designers sought to rise to the occasion and join the ranks of responsible thread makers.
In the State of Fashion 2023: Resilience in the Face of Uncertainty, it summarizes that 2023, "… will in part hinge on a company's alignment around key functions. Fashion executives need a new vision for what the organization of the future will require, focusing on attracting and retaining top talent, as well as elevating teams and critical C-suite roles to execute on priorities like sustainability and digital acceleration."
In addition, the report cites that gender-fluid fashion is gaining greater traction amid evolved consumer attitudes towards gender identity and expression. For many brands and retailers, there is a growing trend on the rise of innovative and progressive product design, marketing, and in-store and digital shopping experiences.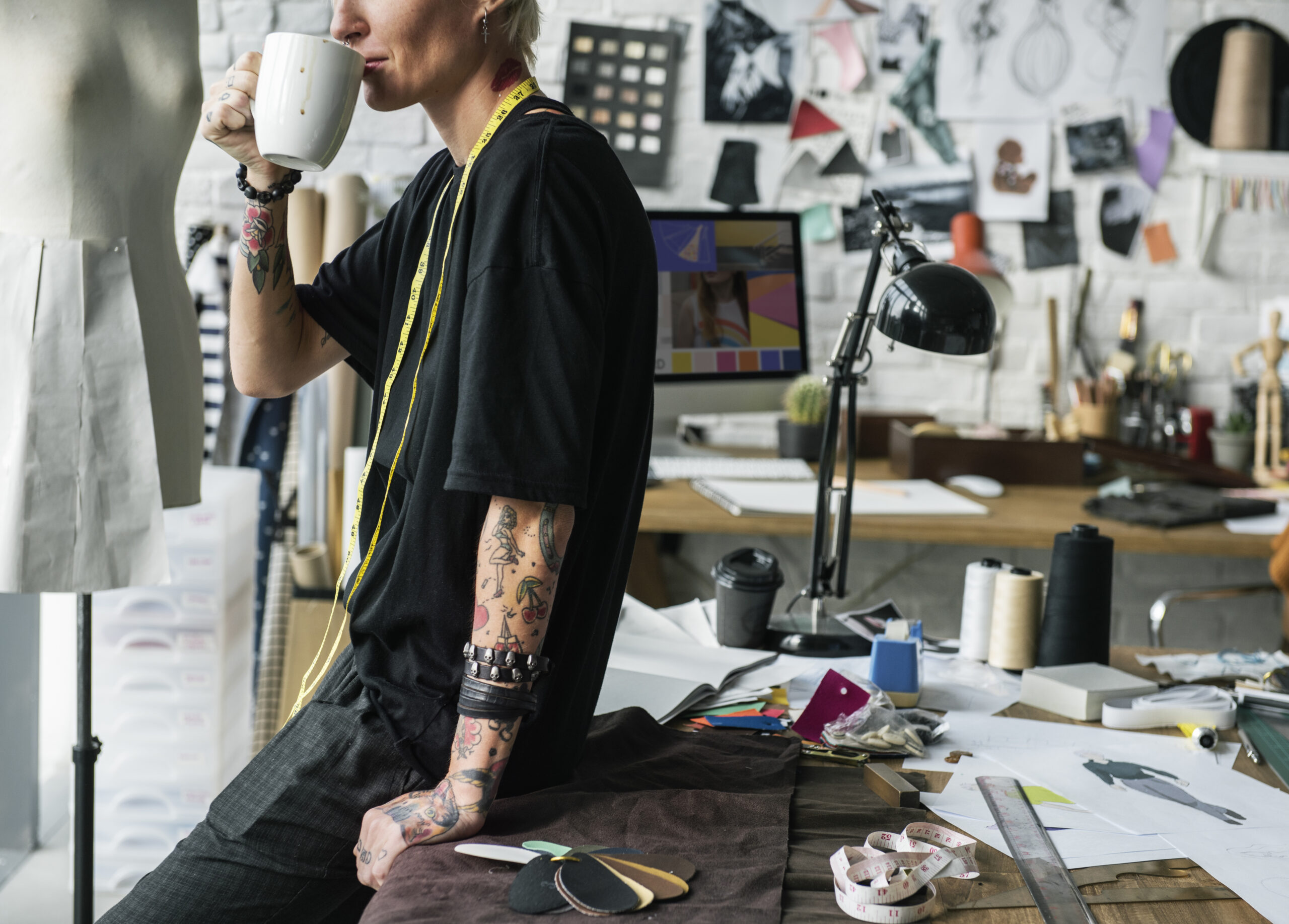 As consumers continue to become far more aware of the clothes they buy, the way they're made, and who paid the price for the latest Instagram look we so admire, some fashion brands are offering casual to couture lines following an environmentally conscious business model. The following brands are staying true to artisanship, authenticity, and social progress, and they offer way more than clothes for hippies. Not only are they ethically made, they all give back in some way.
Female fashion that is eco-conscious and artisan-made has, in the past, felt more like dull burlap sacks than high-end fashion capable of feminine whimsy. Thankfully, designers have really stepped up their game to create clothing lines that are good to Mother Earth while still appealing to our need for beautiful lines, well-made fabrics, and statement pieces that make us feel damn good. These three companies are truly embracing fashion with a purpose.
Remake (REMAKE.WORLD) is taking an active stand against fast fashion. Founded by Ayesha Barenblat, Remake incorporates brands that are eloquent, chic, urban, refined, and hand-crafted with pure artisanship—something the fashion industry almost abandoned. "Remake is a nonprofit that is igniting a conscious-consumer movement to turn fashion into a force for good. We share facts and stories to help you break up with fast fashion and provide seasonal curated collections to remake your closet with fashion that respects women and our planet." With a team that exemplifies cultural diversity and female empowerment, Remake has some of the most beautifully made, ethically made pieces I've seen, from outerwear to transitional dresses.
Their transitional dresses like the Reformation patterned dress and midi dress in emerald, cropped high-rise skinny jeans by Grana, and wrap dress by Mara Hoffman are a few  Remake pieces I've fallen in love with. Remake's commitment to change is evident in its side projects, films and a designated #WearYourMovement community.
"Fast fashion is not free. Someone, somewhere is paying the price."

– environmental journalist Lucy Siegle
Azura Bay (AZURABAY.COM) is a company whose devotion to slow fashion takes on far more intimate meaning. Carrying designs by over two dozen ethical eco-designers, Azura Bay features lingerie, swimwear, and activewear that are simply gorgeous and sexy as hell. "During university, I started learning about the pitfalls of fast fashion and the negative effects on people and our planet," recalls founder Ashley McIntosh. "That added a whole new element to shopping, as my passion for finding ethical and eco-alternatives developed. I discovered that it can really take a lot of time to find options that check all the boxes: stylish, high-quality and good fit, ethically made, eco-friendly, and easy to find (especially challenging in Canada)." That led McIntosh to a partnership with designer Nicole Bridger to launch Azura Bay, committed to changing the way fashion was being done. Some of my favorites from past and present collections are the Lima recycled lace bralette and panties, embroidered mesh floral bralette, never-say-never sweetie bralette, Josy bamboo bodysuit, and the Hana romper. A portion of proceeds go to the Because I am a Girl (BIAAG) initiative run by Plan International to end gender inequality and promote girls' rights.
South African-born sisters Nic and Steff Fitzgerald came together to launch Troo (TROO.CH) after seeing a gap in the marketplace for "slow, responsible fashion that promoted a more sustainable lifestyle—while also being beautiful, timeless, sexy, and fun." Troo has become a fearless resource for women, designers, consumers, and fashion lovers alike. Bringing on brands like Nette and Rose, Morena Isabel, the FOUND.collection, and Lunar, each brand is female-owned, ethically made, and also happens to be doing something good for the environment. The online store features chic, intricate intimates woven with lace and eco-fabrics, such as the Zoey daisy bra, April full back bralette, the Babe Bag, Thembi 90's garter belt, and they can make anyone feel fierce. Each piece is well crafted. It's safe to say that donning any one of Troo's intimates might make you feel wonderfully naughty and confident underneath it all.
When you're ready to discover more earth-oriented, human-friendly brands, check out Bad Decision Adventure Club (WELIKEBAD.COM), Thought (WEARETHOUGHT.COM), Jungmaven (JUNGMAVEN.COM), Naked Clothing (NAKEDCLOTHING.COM), All the Wild Roses (ALLTHEWILDROSES.COM), All Birds (ALLBIRDS.COM), and Made Trade (MADETRADE.COM).
The takeaway is this—fast fashion is no longer fashionable. Supporting high-quality, eco-conscious, ethically made design is.
---
Why is hemp fabric so beneficial? Below is a breakdown.
Hemp is hypoallergenic and lightweight.
Hemp is UV-resistant and thermal-regulating which means hot or cold, the fabric works with
Hemp is better for the environment than cotton.
Hemp is stronger than cotton.
Hemp enriches farm soil and thrives with mineral water.
Hemp fabric has been used for two centuries.